PCB Assembly (Printed Circuit Board Assembly)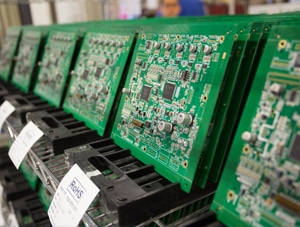 TURNKEY PCB ASSEMBLY
PCB Assembly (Printed Circuit Board Assembly) is what we do! Altek supports customers on a turnkey or consignment basis. Working at every stage of your product lifecycle from your initial PCBA design, prototype build and full production, providing engineering support throughout all phases of the products lifecycle including aftermarket support.
Predictable Cost
PCB ASSEMBLY PRICING
Our estimating and purchasing teams work diligently to make sure you're getting the best price and shortest lead time. By using a global supply chain for your printed circuit board assembly. By leveraging relationships with suppliers and establishing forecasting agreements we are able to negotiate competitive prices and maintain material in the pipeline. If we uncover obsolete parts or long lead items during the estimating process, we recommend potential alternates to resolve the issues.
Click here for a free PCB Assembly estimate.
Creative Solutions
Engineering Support
Altek has over 50 years of experience in printed circuit board assembly. We can review your files to ensure your product is designed for manufacturability, eliminating unnecessary costs in the process. From layout and material considerations to streamlining test procedures, our engineers focus on reducing cost and improving quality.
Learn more about our Engineers.
Project Management
PCB ASSEMBLY PROCESS
Configuration management is key to maintaining the highest integrity of your product. Our Digital Traveler production system manages all aspects of the product build, preserving even the smallest detail. Whether your technology includes Surface Mount (SMT), Through-hole, or a mixed technology for single or double-sided boards, we have you covered. Altek embraces the Lean Manufacturing Culture to make sure we deliver on our Quality Policy.
Quality Assurance
Printed Circuit Board Assembly Quality
To uphold Altek's quality policy we continuously:
• listen to our customers, to best meet your needs,
• upgrade our equipment to keep our lines running efficiently,
• train our staff on process improvements and technical advances,
• update certifications [IPC A-610, IPC A-620 and IPC J-Standard],
• evaluate our process to eliminate waste,
• self-audit for accountability,
• make sure Altek is a great place to work!
On-Time Delivery
Service
Your customer service representative will track your project through the production cycle and is your in-plant advocate. "Meet our Customer Service Team"
Established in Connecticut and providing PCB Assembly in MA, NY, NH, VT, ME, RI, PA, MD, NJ, and beyond.