PCB Assembly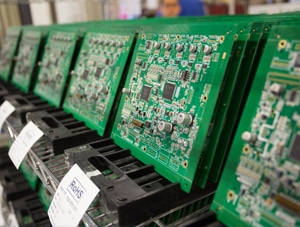 PBC Assemby is what we do! Altek Electronics supports our customers on a turnkey or consignment basis. We support you at every stage of your product life-cycle, from design to quick turn prototype through production run and end of life cycle management.
Predictable Cost
PCB ASSEMBLY SERVICES PRICING
Our estimating team works diligently to make sure you're getting the best price. They uncover parts that may be nearing obsolescence and identify long lead items.
Click here for a free estimate.
Creative Solutions
DESIGN
Altek's Team of Electronic and Mechanical Engineers reviews your PCB assembly and offers suggestions for improved manufacturability and cost reduction.
Learn more about our Engineers.
Project Management
PCB ASSEMBLY PROCESS
PCB assembly management is key to maintaining the highest quality standards for your product. We use Surface Mount Technology (SMT), Through-hole, and mixed technology for single or double-sided boards. Our Digital Traveler production system manages all of the production details of your job to ensure quality and repeatability. Altek is entrenched in Lean Manufacturing to support our Quality Policy.
On-Time Delivery
Service
Your customer service representative will track your project through the production cycle and is your in-plant advocate. "Meet our Customer Service Team"